Skip Global navigation and goto content
HEPATITIS A IS ON THE RISE
August 02, 2019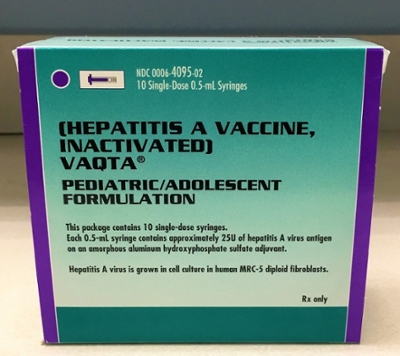 Hepatitis A is a vaccine-preventable liver disease transmitted person-to-person through the fecal-oral route or exposure to contaminated food or water. Symptoms Hepatitis A include fever, fatigue, loss of appetite, nausea, vomiting, abdominal pain, dark urine, diarrhea, clay-colored stool, joint pain, and jaundice.
Vaccination is the best way to prevent Hepatitis A. In addition, practicing thorough and frequent hand washing after using the restroom, changing diapers, before preparing or eating food plays an important part in preventing disease transmission.
The Centers for Disease Control recommends Hepatitis A vaccinations for the following groups:
All children at age 1
Those at an increased risk for infection including:

Those traveling to countries that have moderate or high incidents of hepatitis A
Persons who use drugs
Men who have sex with men
Those with occupational risks
Those with chronic liver disease
Household members and other close personal contacts or adopted children that are newly arriving from countries with moderate or high incidents of hepatitis A
Anyone with direct contact with those who have hepatitis A

Anyone wishing to obtain immunity
DOH-Collier offers hepatitis A vaccines for children and adults at the Naples and Immokalee clinics. Contact 239-252-8207 to schedule an appointment.