Skip Global navigation and goto content
Highlights of Partnerships and Successes
March 02, 2021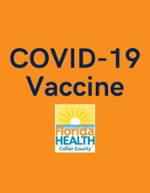 DOH-Collier continues to expand its outreach for our vaccine distribution efforts. By working with our community partners, such as Collier County EMS, Fire, and local municipalities we are able to provide COVID-19 vaccine to our community. Below please find some highlights of partnerships and successes:
Partnerships with DOH, EMS, North Collier Fire, City of Naples Fire, and Marco Fire to target 65+ in local communities, health care workers, independent living facilities, people with disabilities, and underserved communities.

This includes local communities and organizations with homeowner associations, low income residents, subsidized housing, rental communities, mobile homes, homebound, special needs clients, group homes and HUD residential areas.

Partnerships with faith-based organizations, leadership of churches, synagogues, temples, volunteer, nonprofit and community-based organizations that serve seniors to identify individuals who meet criteria for vaccination and coordinate vaccination.

DOH-Collier has developed and shared a local process with organizations and communities that have interest in supporting these efforts.
These organizations are providing support to local seniors for reserving appointments for the COVID 19 vaccination.

Among this group are the vulnerable and frail elderly, as well as those seniors who do not have the capacity, for one reason or another, to use technology, may be having difficulty with scheduling and who may be unable to transport to the vaccine sites.

Examples of organizations include:

Faith-based organizations in underserved or rural areas and who serve minority groups
Naples Senior Center, Wounded Warriors, Greater Naples Leadership, and Parkinson's association

Partnerships with local hospitals for vaccinating health care worker staff and people under 65 that are deemed extremely vulnerable per the Governors Executive Order.
DOH-Collier has provided dedicated days for frontline health care workers in coordination with the local medical society and hospitals to expand vaccine to health care providers including home health agencies, primary care providers, and hospice workers.
Partnerships with Healthcare Network of SWFL.

Dedicated vaccination events held in Immokalee for residents with transportation challenges and to help target underserved communities
Use of volunteers/students to support translation and support for residents.
CDC VACCINE FINDER AND MORE
The CDC has launched its vaccine finder. Get more information by following this link:
https://vaccinefinder.org/search/
Age qualifier for vaccinations:
Vaccine Priority Population
Other locations for COVID-19 Vaccines include:
CVS COVID-19 Vaccines:
https://www.cvs.com/immunizations/covid-19-vaccine
Florida Department of Health in Collier County COVID-19 Vaccines:
Colliercountycovidvaccines.eventbrite.com
Publix COVID-19 Vaccines:
https://www.publix.com/covid-vaccine
Walmart COVID-19 Vaccines:
https://www.walmart.com/cp/1228302
Winn Dixie COVID-19 Vaccines:
https://www.winndixie.com/pharmacy/covid-vaccine