Skip Global navigation and goto content
Dental Clinic
Services 
Children
Examinations
Radiographs
Prophylaxis (cleaning)
Sealants
Fillings
Routine extractions
Diagnostic emergency care
Emergencies
Oral Health Educator (Tooth Fairy)
Adults
Emergencies Examinations
Extractions
Location
3339 Tamiami Trail East
Bldg H
Naples, FL 34112
MapDirections
Hours
Clinic:
8:00am - 4:00pm Monday, Tuesday and Thursday
8:00am - 5:00pm Wednesday
8:00am - 12:00pm Friday
Emergency Check-In:
7:30am Monday - Friday
12:30pm Monday - Thursday
**emergencies not accepted on Fridays afternoon
Appointment or Walk-In
Appointment requested for regular dental services. Please read our broken appointment policy.
Emergencies may be seen on a walk-in basis for evaluation. Please see emergency hours.
Telephone to Schedule Appointment
239.252.5314
Eligibility Requirements
Children of all ages
Adults age 18-49 (emergency services without insurance)
Patients must meet financial eligibility
For registration, please bring insurance cards, income verification, identification card
Fees or Payment
Dentaquest (Medicaid and Healthy Kids)
Argus (Healthy Kids)
Liberty
Envolve
MCNA (Medicaid and Healthy Kids)
**A sliding fee scale is available for uninsured patients.
Enrollment Forms
Tooth Fairy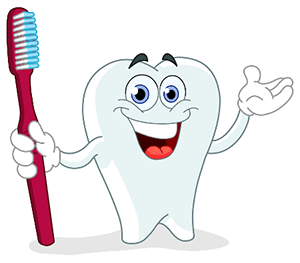 DOH-Collier strives to promote health care standards with the Tooth Fairy as Ambassador of Oral Health. The Tooth Fairy offers a specially designed educational presentation for children. This 30-minute presentation includes a general explanation of how to maintain good oral hygiene habits in a fun and light-hearted way while also strongly focusing on whole body health. The most age appropriate groups are kindergarten through 2nd grade. However, other ages can be catered to as well. Hands on activities, videos, songs, and/or PowerPoint are all ways the presentation can be given. A customized approach is always available. Healthy dental aids such as tooth brushes, flossers, and toothpaste are given out at the end of each presentation.
If you would like to request a presentation from the Tooth Fairy please complete and submit the Tooth Fairy Request Form. Complete this form with as much time as possible to ensure that the Tooth Fairy will be able to attend the event.

To reach our Tooth Fairy please call 239-252-4222.