skip to content
Full Story
According to the National Weather Service, overnight lows will dip into the 40's F° next week. The Florida Department of Health in Collier County (DOH-Collier) is reminding residents and visitors to stay safe this winter by taking precautions during cold weather.
Above, members of the Pinellas red wagon team from left to right:
Bridget Livingston, Kareem Altidor, Jalysa Erskine, Fannie Vaughn, RN and Vonet Lassister, RN.


Epidemiologists study disease trends so they are always the first to know when diseases spike. At the Florida Department of Health in Pinellas County (DOH-Pinellas), the staff noticed a worrisome increase in hepatitis A cases in early 2018. Where there had been zero cases a year before, there were seven cases reported by the end of May. By September, the monthly count was up to 14.
Full Story on FloridaHealth.gov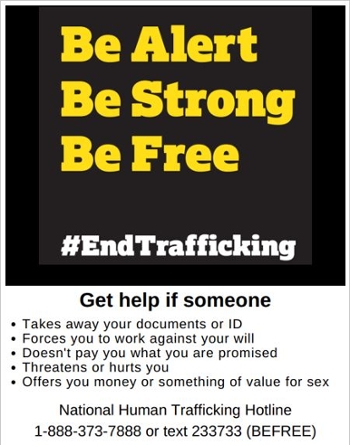 January is Human Trafficking Prevention Month. Human trafficking is a human rights violation and a form of modern-day slavery that involves exploiting a person for labor, services, or commercial sex through force, fraud, or coercion. Florida is the 3rd highest trafficking destination in the country, with half of all victims younger than 18 years old.
FULL STORY
Popular Programs & Services