skip to content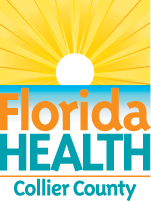 It's a New Day in Public Health.
The Florida Department of Health works to protect, promote & improve the health of all people in Florida through integrated state, county, & community efforts.
skip to content
Awards and Recognition
Main Office
 

Fax

239.774.5653
 

Mailing Address

P.O. Box 429 

Naples, FL 34106 

 
Awards and Recognition 
Collier Leadership Council Bestows Nursing Consultant with Lodestar Award
Kathleen Marr, Nursing Program Consultant in Disaster Preparedness at the Florida Department of Health in Collier County, received the Lodestar Award for  Professional of the Year from the Collier County Leadership Council on Aging (LCA). Kathleen was nominated for this award for her work with special needs clients and their pets during the wildfires in Collier County in the Spring of 2017. ​The LCA, sponsored by Collier Senior Resources, was established in 2012 as a means for local health and human service providers to collaborate toward enriching the lives of Collier County seniors and their caregivers. The coalition seeks to foster a community environment that promotes well-being through resource sharing, education, advocacy and community outreach.​​
Vaccines for Children Program Platinum Provider
Our Immunization Program practice was recognized as a Vaccines for Children Program Platinum Provider by the Florida Department of Health Immunization Section.  Our practice completed the 2-year-old series (4 DTaP, 3 Polio, 1 MMR, 3 Hib, 3 Hep B, 1 Varicella, and 4 PCV) for 97.2 percent of our eligible patients as of October 1, 2017.  Our Immunization Program works to protect the children in our community by immunizing as recommended by the Advisory Committee on Immunization Practices. 
2017 Vaccine Is Cancer Prevention Champion
The DOH-Collier Immokalee site was selected as a 2017 Vaccine Is Cancer Prevention Champion! Led in partnership by the Centers for Disease Control and Prevention (CDC), Association of American Cancer Institutes, and the American Cancer Society, the HPV Vaccine Is Cancer Prevention Champion Award Program recognizes clinicians, clinics, practices, groups, and health systems that are effectively working to protect their adolescent patients against HPV cancers by achieving high HPV vaccination rates. In 2017, the award program honored one Champion from each of the 10 U.S. Department of Health and Human Services (HHS) regions. After a rigorous review and data validation process of all submissions, the DOH-Collier Immokalee site stood out as the Champion from HHS region 4.
The DOH-Collier Immokalee clinic dedicated their focus to making sure all staff with any contact with clients are knowledgeable advocates for HPV vaccine and armed with the knowledge of its importance in cancer prevention. Providers recognized that cultural norms in the community they serve meant that discussing "sexual contact" was uncomfortable when parents asked about HPV vaccine. Therefore, staff refocused their conversations about HPV vaccine from being for an STI to cancer prevention. This also helped frame the conversation in a way that was helpful for both staff and providers. The Clinic then rephrased their intake questionnaire, since it seemed misleading by suggesting that vaccines not required for school entry, like HPV vaccine, were not important. As a response to these efforts, coverage rates steadily improved for HPV vaccine. Series completion rates of 76.2% for 13 to 15 year olds, makes the Department of Health Collier Immokalee Site Clinic the 2017 HHS Region 4 HPV Vaccine Is Cancer Prevention Champion!
Accreditation
The Florida Department of Health celebrates our shared achievement of receiving the first-in-the-nation national accreditation as an integrated Department of Health through the Public Health Accreditation Board (PHAB).  After more than a year of compiling data to support the Public Health Accreditation Board (PHAB) accreditation process the unified Florida Department of Health, including the state health office and all 67 county health departments, has been rigorously examined and meets or exceeds national standards for public health performance management and continuous quality improvement.
Project Public Health Ready
DOH-Collier has received Project Public Health Ready recognition by the National Association of County and City Health Officials (NACCHO) for its ability to plan for, respond to, and recover from public health emergencies.  DOH-Collier and its community partners routinely work together to create and update their comprehensive preparedness planning documents, and to prepare the community and its resources for any and all public health emergencies. 
Prudential Productivity Award
Faced with a need to provide health services for the underserved community of Immokalee, the Big Bus Event was created to bring mobile health units into the community to provide services and health screenings free of charge. Now in its third year, the event has grown exponentially since its inception. Approximately 1,600 individuals visited the eight buses and 50 organizations that participated in the 2016 Big Bus Event. The Prudential Productivity plaque award winners are Mark Lemke, Health Center Administrator, and Elia Martinez, Staff Assistant.
The Haitian Prenatal/Parenting Classes were developed to address the health disparity among the Haitian population in Collier County, which has the highest number of low birth weights. The Healthy Start team identified the need for health education for this target population and created a curriculum-based class in their native language of Creole. The goal of the program is to educate the Haitian community on having a healthy pregnancy with proper prenatal and newborn care to reduce the risks associated with preterm and low birth weights. The Prudential Productivity plaque award winners are Laarni West, Nursing Program Specialist, Marie Michel, Health Educator Consultant, Lanise Laurent, Health Educator Consultant, and Gusleine Domond, Family Support Worker.
By promoting flu prevention and education, the Florida Department of Health challenged their employees to a four week "Shoo the Flu Challenge", and encouraged employees to receive their flu vaccine. The goal of the divisional challenge is to encourage each division to achieve a 100% flu vaccination rate. To improve employee vaccination rates, a flu cart was brought to the employees' workspaces, and administered in a way as to not disrupt the employee workday. Also, weekly educational e-mails were sent to staff and flyers were posted throughout each site. Vaccination rates increased significantly, and the Immokalee site obtained a 100% overall vaccination rate. The Prudential Productivity plaque award winners are Kristine Gajos, Assistant to the Administrator, and Donna Van Tol, Senior LPN Coordinator.
DOH-Collier's School Health team received their Prudential Productivity Award for streamlining the school screening process, reducing the number of DOH staff needed to assist with screening from 16 to 11. This resulted in decreased travel costs for staff and allowed the program to identify children having medical needs and get them treated quickly.
Governor's Sterling Council's Best Practice Award
DOH-Collier received a Best Practice Award from the Governor's Sterling Council in recognition of the robustness of the disaster and emergency preparedness system of this organization which systematically considers prevention, continuity of operations, and recovery as well as continuous evaluation of the system.
Blue Zones Project Approved Worksite
Blue Zones employs evidence-based ways to help people live longer, better. While DOH-Collier already had in place many of the wellness efforts Blue Zones promotes, the validation process of becoming a Blue Zones Project Worksite helped find areas for improvement and expansion.  From healthier vending machine options and walking Moais to a formalized breastfeeding policy and a dedicated worksite wellness committee, DOH-Collier is committed to advancing a healthy, happy workforce.
Florida Breastfeeding Friendly Employer Award-Gold Level
The Florida Breastfeeding Coalition recognized DOH-Collier for their commitment to supporting their breastfeeding employees in the workplace, in turn supporting better health for mothers and babies.  Laarni West and Renee Williams formalized a breastfeeding policy and did the ground work to submit the application.
Family Friendly Business
DOH-Collier has been recognized by the Naples Alliance for Children as a Family Friendly Business for the 16th year in a row. This award is conveyed to Collier County businesses and organizations that implement a mix of traditional and innovative ways to assist employees with balancing the needs of their families with the high demands of their careers.
Certified Community Health Workers
Carla Narvaez and Gusleine Domond of Healthy Start were awarded 'Certified Community Health Worker' by The Florida Certification Board.  The Certified Community Health Worker designation is an entry-level credential for front-line health workers who, by virtue of their trusted status in the community, serve as a liaison, link and intermediary between health services and the community to facilitate access to services and improve the quality and cultural competence of service delivery. 
Golden Baby Shoe Award
Lanise Laurent, BS, CCHW and Laarni P. West, MPH, BSN, RN were recipients of the 7th Annual Golden Baby Shoe Award. Healthy Start Coalition of Southwest Florida hosts the Golden Baby Shoe Awards to celebrate the outstanding contributions of individuals who help give babies a healthy start in life.