skip to content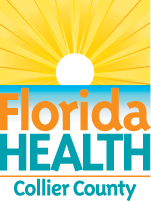 It's a New Day in Public Health.
The Florida Department of Health works to protect, promote & improve the health of all people in Florida through integrated state, county, & community efforts.
skip to content
Full Story
This August, the Florida Department of Health in Collier County (DOH-Collier) is celebrating National Breastfeeding Awareness Month. With the launch of weekly breastfeeding support groups, Collier County is working to promote breastfeeding as a vital health activity and encourage breastfeeding-friendly hospitals, child care facilities, work places, and communities.
1:09
0:15

Did you know a person's risk for skin cancer doubles if he or she has had five or more sunburns? Summer's arrival means lots of outdoor activities, but it's important to remember that even on cloudy, overcast days, we're at risk for sunburn. Remember that the sun's rays are the strongest - and most dangerous - between the hours of 10 a.m. and 4 p.m. and everyone should be using sunscreen. Here are some things to remember when applying sun protection: - Use sunscreen no matter what your skin tone is. Make sure the product you use has an SPF of at least 30 and that it works on both UVA and UVB rays. If you do have fair skin, consider using a higher SPF. - Apply sunscreen at least 15 to 30 minutes before you go out into the sun to all exposed skin. It is important to apply the lotion generously on our skin, if not; the product's SPF may be reduced. An average adult should use approximately two tablespoons of sunscreen to cover their arms, legs, face, and neck. - Approximately 20 minutes after going out in the sun, reapply the sunscreen. This will help cover any areas you may have missed in the initial application. In order to stay protected, you should reapply the sunscreen after swimming or sweating, otherwise, it is recommended that you should reapply the lotion every two to three hours. - Don't forget your lips, which are particularly vulnerable to sunburn and sun damage. Although many lip products tout SPF of 15, experts agree that you should use products which contain an SPF of 30 or higher on your lips. - Sunscreens do have a shelf life and many contain expiration dates. The older a product is, the less effective it may be, weakening the amount of SPF and leaving you at risk for burning. The bottles are typically exposed to high heat - such as at the beach or in a vehicle - which speeds that process up. If the product does not have an expiration date, it is recommended it be discarded if it is older than three years. - Lastly, protect your eyes as well with sunglasses. Stay safe by planning now!
Popular Programs & Services